Our first steps...

The idea made its way into the creative mind of Benjamin MOREAU at the end of 2018. His professional background: 10 years of technical and commercial experience in composite materials but it is his passion for the practice of badminton that will inspire him.
It quickly makes a sad observation: badminton in France generates each year more than 24 tons of waste: the flying feathers that are now incinerated!
The latter, which already have a high CO2 impact on arrival in France, are also very fragile, so much so that some players would use «about 50 during matches at the Olympic Games»!
It is in 2019 that the adventure begins, based on this observation and his experience, he develops on the basis of this waste a first material … then two, then three …
Compo'plume was born, from the love of this sport, badminton but especially the desire to create an ecological material to reuse used badminton shuttles.
That's why at compo'plume we have a mission, that of making atypical waste, new technical and sustainable materials. The products we offer have a unique appearance that is found nowhere else.
How is the transformation of this waste going? 
Step 1: The collection
We collect badminton shuttles intended to be thrown at participating clubs throughout France. They order a collection box composed'plume on our site and send it back to us once full. A single collection box holds up to 700 badminton shuttlecocks.
Since the end of 2022 we are the first player supported by the French Badminton Federation through the 1pacte winning foundation.

Step 2: The grinding
The collection boxes sent by the clubs arrive directly at an ESAT located in Legé which employs people with disabilities. All our wheels are crushed in this establishment before arriving at our workshop.
The social aspect is an axis that is close to our heart at compo'plume. Certainly we participate in the circular economy by recovering waste that was once incinerated but we also wanted to invest in professional integration in our region and that is why since the beginning we have taken the decision toprocess the grinding with Esatco Legé.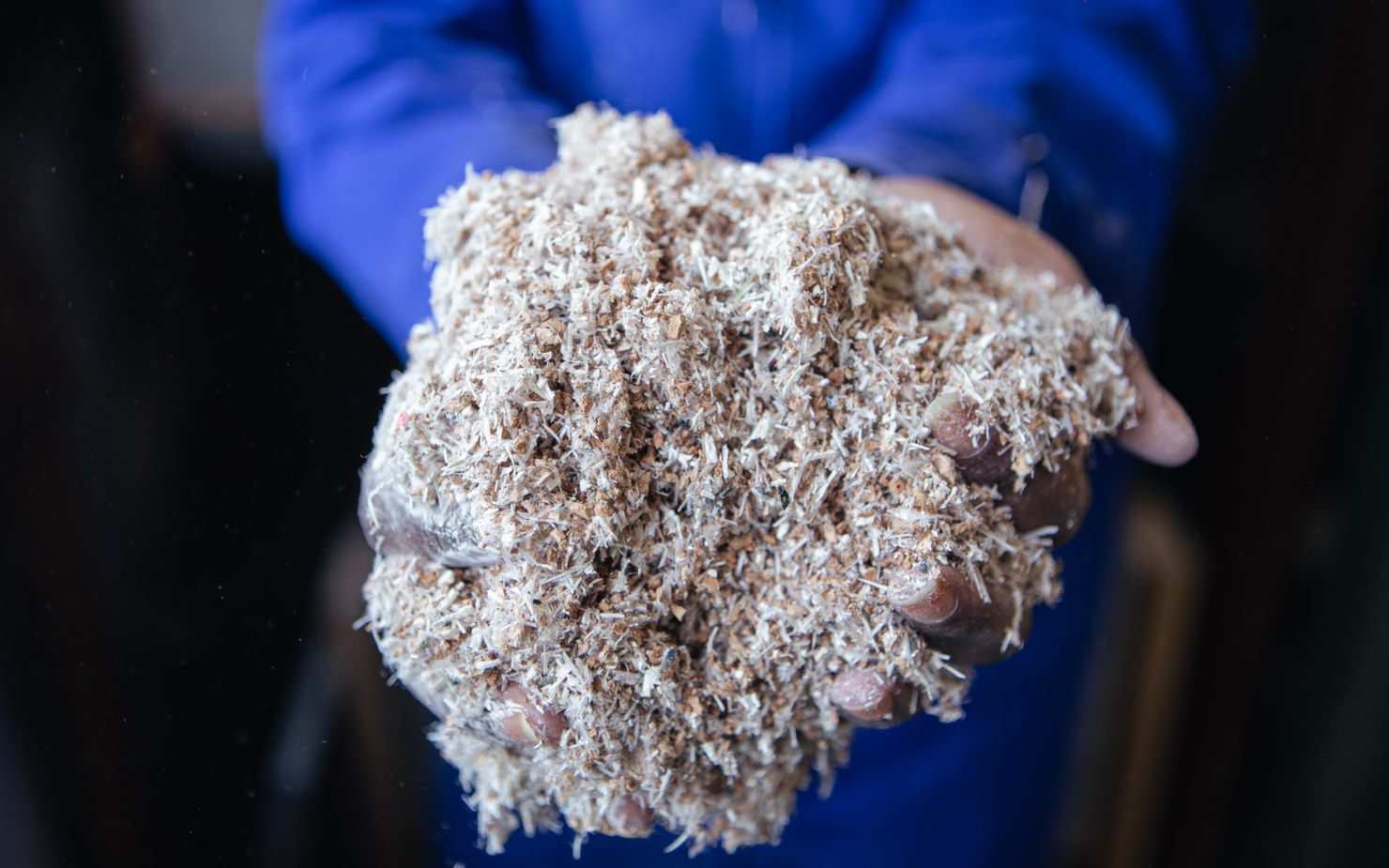 Step 3: The manufacturing 
DISCOVER THE MANUFACTURING STAGES
Want to know more about the manufacturing process?